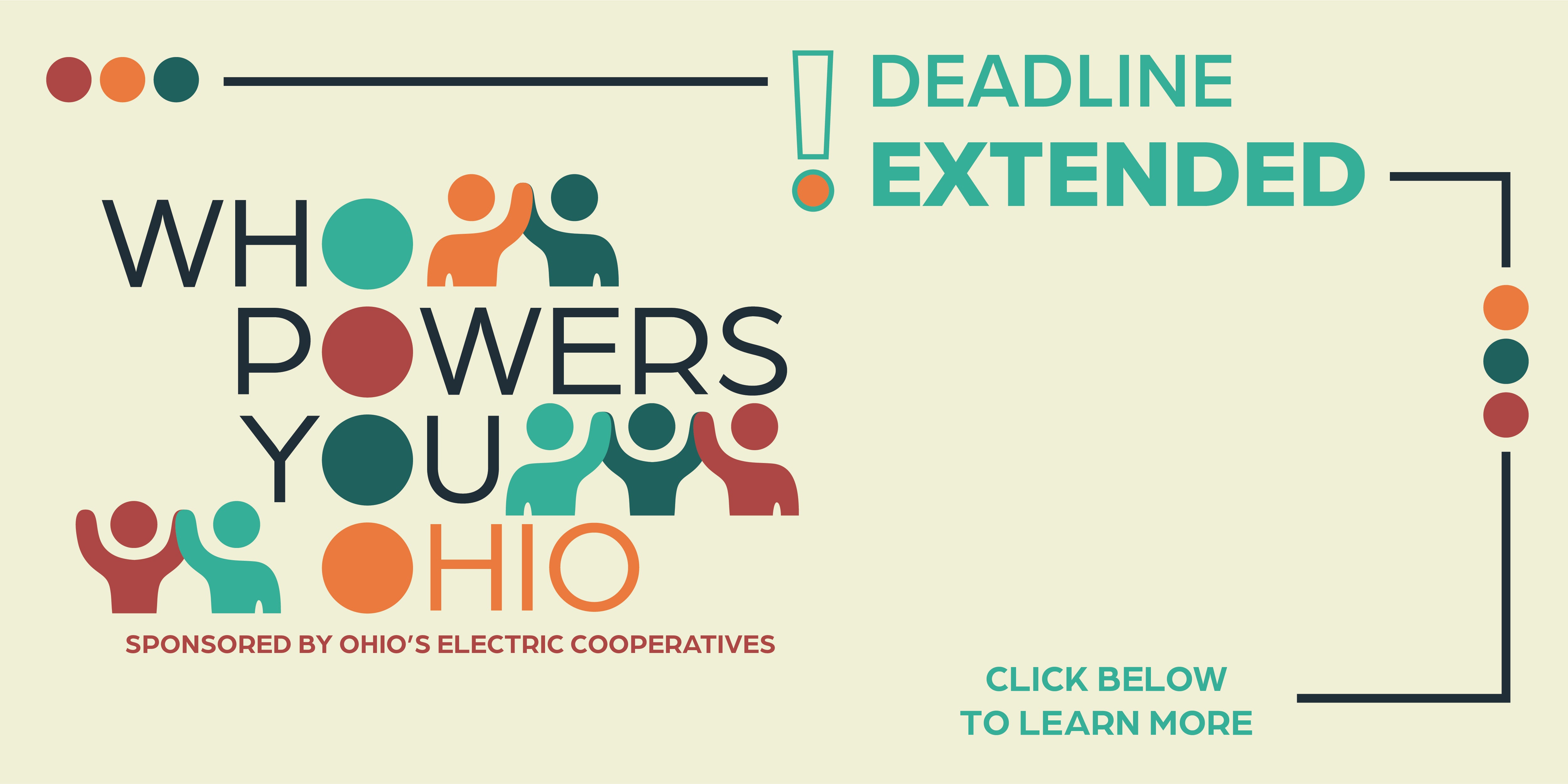 Inspired by a cooperative member who is making a difference in your community? Nominate them in the 2022 #WhoPowersYouOhio contest to give them a chance to win $500!* Note that some cooperatives may add additional funds to prize money, bringing the total amount awarded above $500.
Ohio's electric cooperatives value those who elevate and energize our communities. That's why we're excited to announce the 2022 #WhoPowersYouOhio contest, to honor electric cooperative members who display the qualities of a servant leader in your community. Share their story with us! Together, we will celebrate the power of human connections.
Nominate someone special today by completing this form. 
Take a look at 2021 #WhoPowersYouOhio contest winners!
Nominations will be accepted between May 1, and 11:59 p.m., June 4, 2022 July 1, 2022. For the latest contest news, follow Ohio Cooperative Living on Instagram (@ohiocoopliving) and YouTube.
Curious about the fine print?
*The contest rules are available for your review.